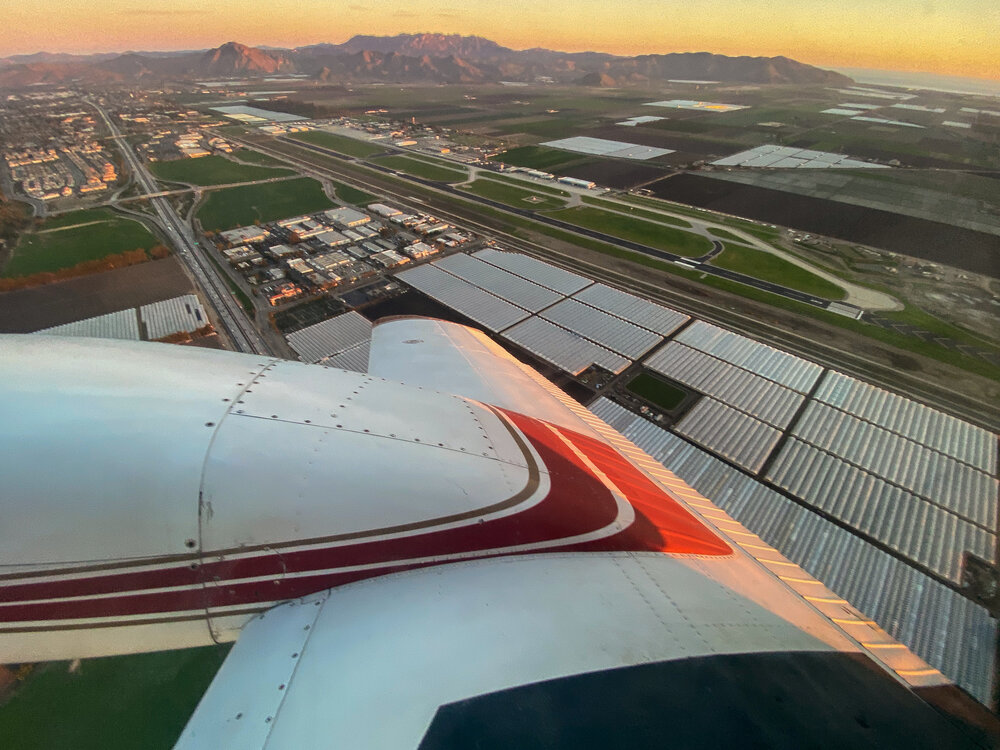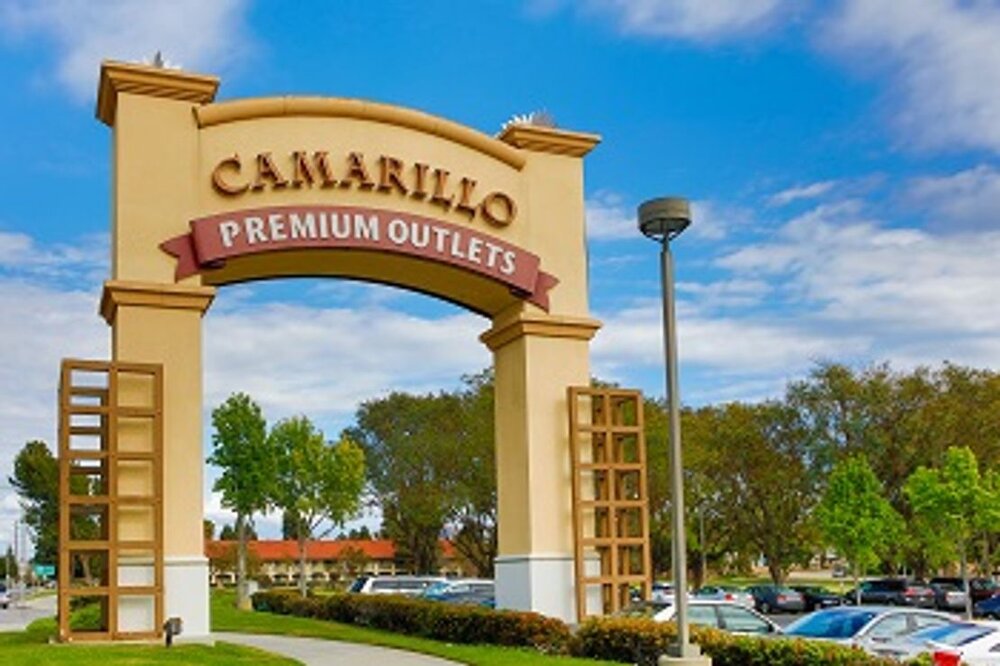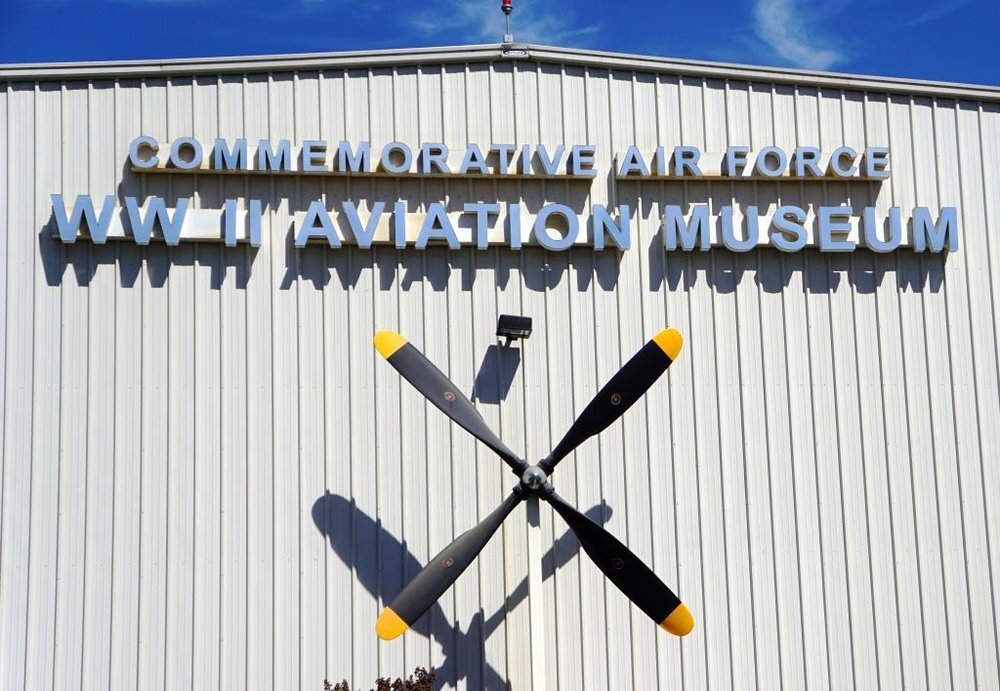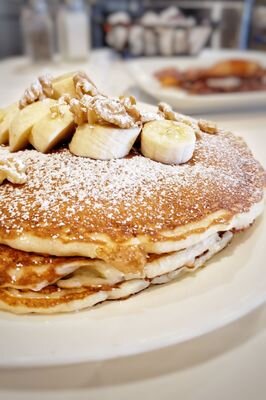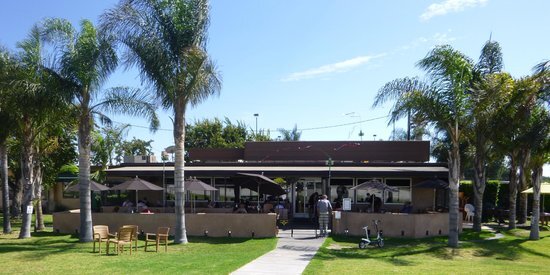 The Camarillo Airport (CMA), as it is known today, was the former Oxnard Air Force Base. The base was established in the early 1950's for coastal defense and a variety of military aircraft operated here until 1969 when the base was deactivated. After a lengthy surplus process, CMA officially opened as a General Aviation airport in 1976 and occupies approximately 650 acres of land.
The close proximity to the Los Angeles Basin makes Camarillo a fantastic short hop destination. From the beautiful vistas surrounding the airport, the phenomenal Waypoint Cafe neighboring the transient ramp, to the unique collection of aircraft at the CAF museum, Camarillo is a great anytime stop.
There's not a ton to take note, except that the runway does have a significant displacement. Otherwise, the airport is fairly standard. However, due to the runway orientation, during sunrise and sunset periods, and especially if landing on 26, a sun glare can pose a significant hazard to landing and pilots need take special care during their approach. Camarillo is also known for quickly rolling marine layers and gusty winds during certain times of year.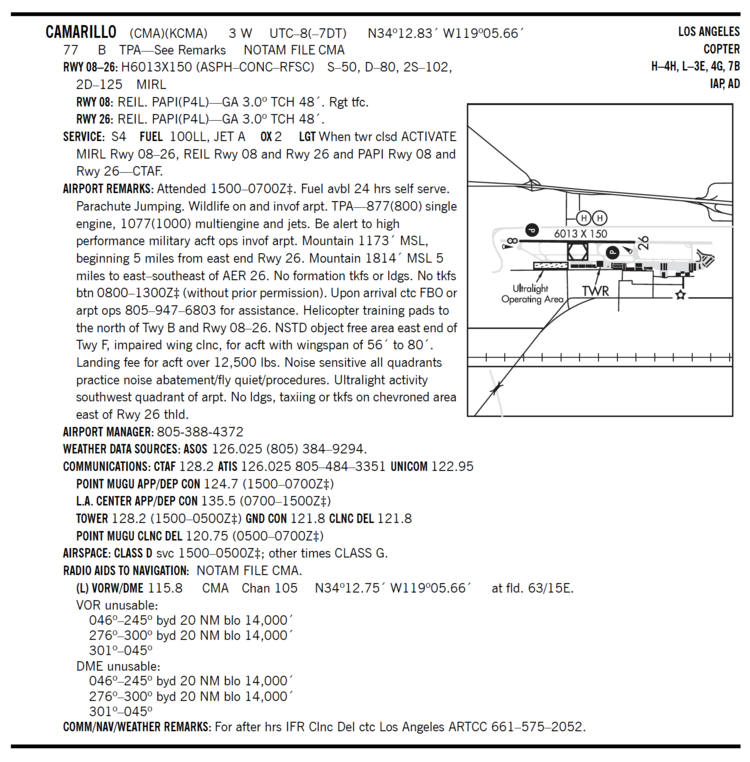 AIRPORT SPECIFICS
Waypoint Cafe is the on-field destination. Great food and directly neighbors the transient ramp. Can get a little packed on weekends, so plan accordingly. www.thewaypointcafe.com

Landing fee: No landing fee but there are overnight fees.

The airport is heavily utilized for training so traffic congestion can get fairly heavy.

The runway is adjacent to the helicopter training pads (to the north) and the ultralight runway (to the south).

The runway is frequented by wildlife and bird activity is quite common.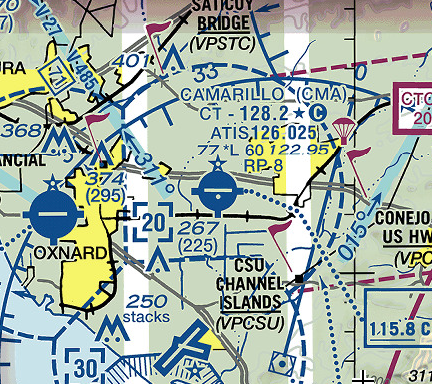 HOW TO GET THERE
Departing from Van Nuys, and depending on the direction of departure, you have two main options. Follow the 101 Freeway westbound to the Canejo Grade (visual reporting point due east of Camarillo) or go through the Santa Susana Pass (visual reporting point due WNW of Van Nuys). Either of these routes will take you westbound out of Van Nuys. From there, it's a fairly straight shot to Camarillo. Just make sure to call Camarillo tower with plenty of advance, especially on a busy day. It's not uncommon for you to be sequenced in a lengthy line on approach. Also, we recommend flight following as both of these routes will take you through busy general aviation training areas.
Legal Disclaimer:
The above information is presented for education purposes only and is not designed to replace official information or navigational sources. Always consult your regional Chart Supplement (A/FD) and NOTAMS for complete and official information.